The Gas House Gorillas, The Black Horse Tavern and The Dirtydevils Motorclub are teaming up for the 2nd annual Homeless Veterans Clothing Drive at the BHT. Please bring winter clothes for our homeless veterans. Let's show them they are not forgotten. Show them warmth in these coldest days to come.
Friday, November 7th @ 9:30 pm
Black Horse Tavern
101 S State St, 
Newtown, Bucks County, Pennsylvania 18940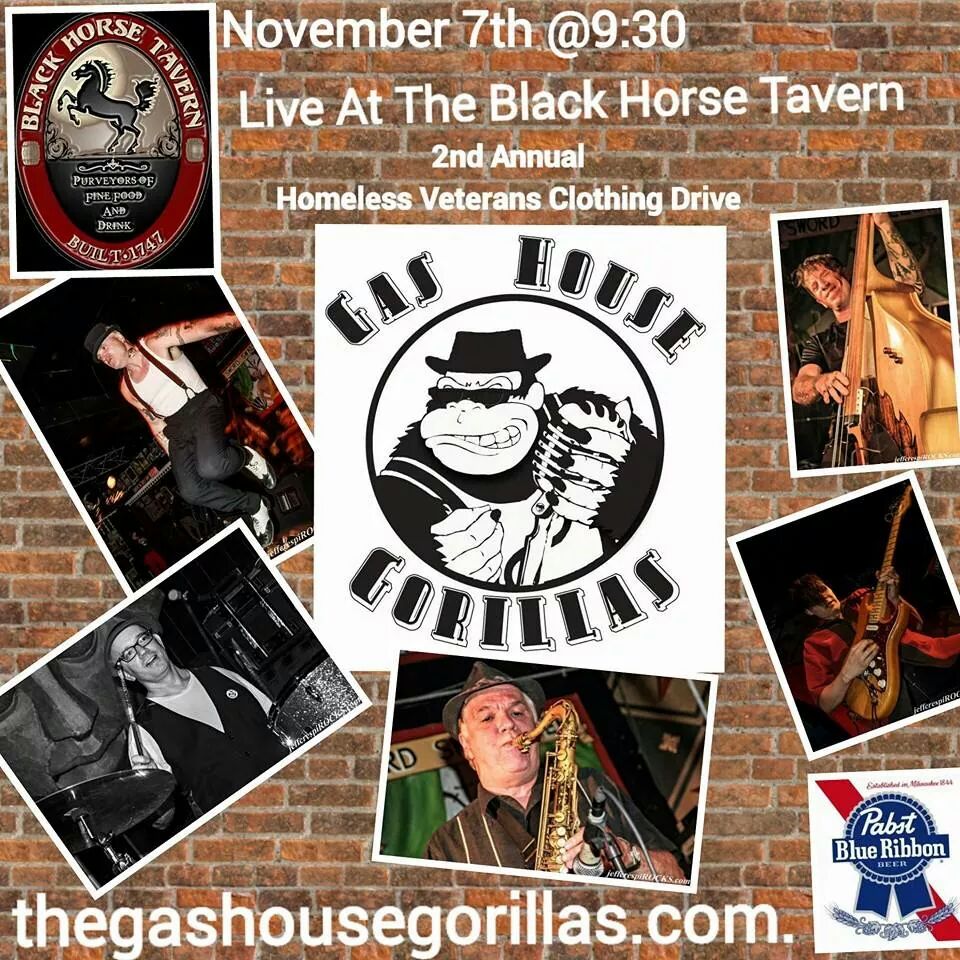 Sunday, November 9th @ 6 pm
Rockabilly Sunday/Jim Davis Farewell Celebration!!!
North Penn VFW
2519 JENKINTOWN ROAD 
Glenside, Pennsylvania

PS...Jim will also be with us at the Swing dance the following Saturday night in Pottstown. Though he will probably be a little less jovial. He hates to dance.  So join us on Sunday and say your teary goodbyes to the greatest sax player on the face of the earth!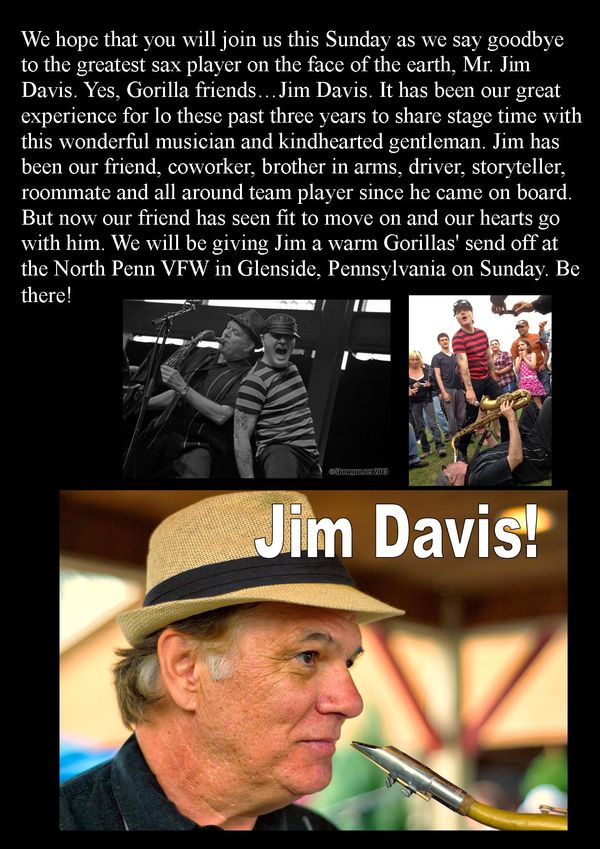 PLEASE NOTE>>> PLEASE SHARE
We will be collecting donations on Sunday November 9th at the Gas House Gorillas show for an orphanage in Afghanistan for the upcoming winter season that a military base there has adopted.
The kids need clothing new or used no size is too small (Coats are helpful) They also need composition books specifically as well as markers, crayons, pencils. The only request on donated items is that no clothing has the name of a town or school on it due to security issues. If you do not want to donate items, please consider donating cash for shipping, boxes and or pick up US airmail slips. And donated money that exceeds shipping costs will be donated to Wounded Warrior Project. Last year Rockabilly Sundays donated over $800! Please contact Jenn or Sascha Newberg with any questions.
There will be a raffle prize drawing and cupcakes ( hopefully) for sale to raise money. Let's do this!
Also please submit any Rockabilly at the V! logo contest submissions by Sunday afternoon to Jenn at jbamadon@gmail.com before the show! We have received a LOT of great submissions! It is YOUR night so VOTE for what best represents you!